Larry Cote featured in article "New MP Has DEA Roots"
Bisnow D.C.
02/07/14
Following is an excerpt:
The new DC managing partner for Quarles & Brady has an exciting back story. (We're sure all you DC MPs have exciting histories... but not all of them could have been a plot onBreaking Bad.)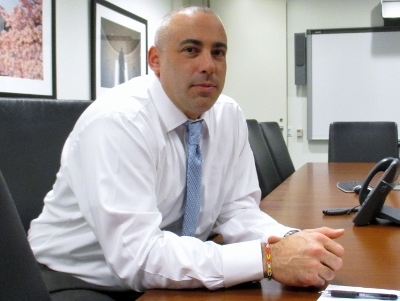 At the DEA, Larry Cote was the top legal advisor on legal controlled substances and chemicals being diverted into illegitimate channels. But nowadays, he tells us his office is in recruiting mode. Quarles & Brady opened up in DC 22 months ago. Larry started as DC MP in January after more than 12 years with the DOJ and DEA. His predecessor at Quarles & Brady, John Dienelt, was in the role since the firm opened here; he'll go back to practicing franchising law.
Larry's also a major in the US Army JAG Corps. He served as an attorney abroad in Kuwait and Iraq during Operation Iraqi Freedom. He also provided legal help to family members of victims of the 9/11 attack on the Pentagon, for which he received this certificate we spotted hanging up on the wall.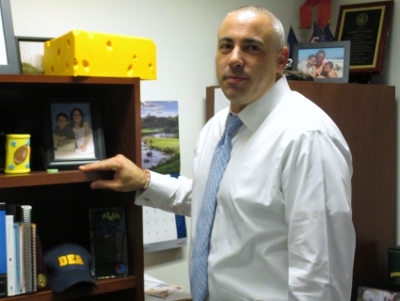 We snapped Larry with headgear from his past (the DEA hat) and present (thecheesehead hat, since Quarles & Brady was founded in Milwaukee more than 100 years ago). The DC office opened because of client demands for work including DEA, health law, and franchising. Larry tells us that he's still a believer in the DEA mission—but now he's helping them maintain it from the other side.
Originally published in Bisnow D.C., February 7, 2014
Resources